Impressum
The following information (Impressum) is required under Austrian law.
Responsible for the content of this site:
Johanna Schuh
Insightvoice Naikan Training Vienna
Karl-Tornay-Gasse 45-47/1/1
1230 Vienna - Austria
phone: +43 - (0)1 - 894 08 63
mobile: +43 - (0)664 - 456 77 83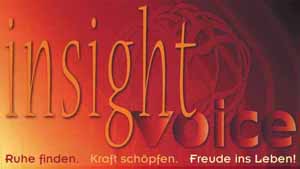 VAT-number: ATU57528429
Member of WKÖ
Terms and conditions in English
please click here
.
Legal disclaimer: The contents of these pages were prepared with utmost care. Nonetheless, I cannot assume liability for the timeless accuracy and completeness of the information. My website contains links to external websites. As the contents of these third-party websites are beyond my control, I cannot accept liability for them. Responsibility for the contents of the linked pages is always held by the provider or operator of the pages.
Data protection: In general, when visiting the website, no personal data are saved. However, these data can be given on a voluntary basis. No data will be passed on to third parties without your consent.
Please find the details in our
Privacy Policy
.
© English translation of Impressum:
language-boutique.de
© Pictures: photo at the top of page: Daniel Stricker_pixelio.de * photo at the bottom of naikan-origin.html: Dietmar Meinert / pixelio.de * photo at the bottom of naikan-retreat.html: Dietmar Meinert / pixelio.de * Naikan logo and other pictures: Johanna Schuh
Webdesign:
www.web-designwerkstatt.de - One website for smartphone, tablet and desktop